OUR PRODUCTS
ClickAndGo products combine to provide seamless wayfinding solutions for disabled travelers. Navigational information can be accessed through mobile device, app, virtual kiosk, IVR service, or tactile map. Every solution is customized to help your business comply with state and federal accessibility requirements.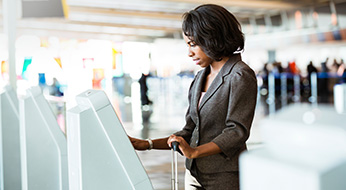 ClickAndGo Virtual Kiosks are a seamless complement to touchscreen kiosks, making the same venue and wayfinding information accessible to the visually and mobility impaired.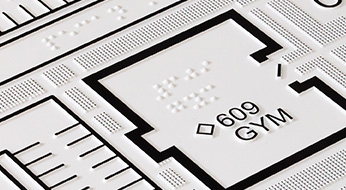 ClickAndGo tactile maps are an excellent complement to ClickAndGo Navigation. Accessible to everyone, they facilitate a spatial understanding of one's environment and enhance independence.